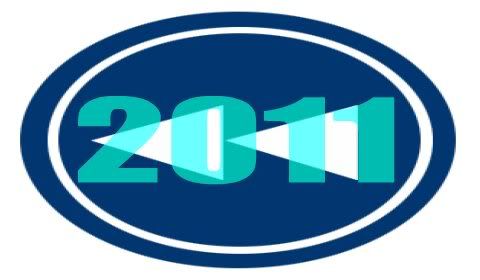 Dec. 30, 2011 | Part 4 of the East Bay Citizen Political Year in Review: October to December and, oh, what last quarter of the year did the region witness.
OCTOBER
Anthony Batts quits as Oakland police chief using the city's large bureaucracy as the reason. At the time, he didn't know how much stress he would soon avoid.
The Alameda City Council is presented with an independent report investigating the response to the Memorial Day drowning of Raymond Zack calls for greater coordination between police and fire, while revealing a historic rift between the two island public safety agencies.
The first tents are propped at Frank Ogawa Plaza on Oct. 10 as the makings of an encampment and movement known as Occupy Oakland begins.
A group hoping to salvage Joel Young's campaign for assembly next year organizes a fundraiser for the embattled AC Transit board member accused of hitting his former girlfriend in March. The group called, "Women for Joel" appears to be AstroTurf in nature and includes Oakland stalwarts Desley Brooks and Alice Spearman.
California Supreme Courts says it will hear arguments for the contentious legal battle over the fate of redevelopment agencies in the state.
Hayward Councilman Bill Quirk is buoyed by a large turnout for his first campaign event for assembly, but Mayor Michael Sweeney uses the platform to both praise Quirk and skewer Sen. Ellen Corbett for her position on redevelopment while she looks on.
On Oct. 25, the Oakland Police, with help from numerous local police agencies, clears the encampment at Frank Ogawa Plaza. Mayor Quan is conveniently away on business in Washington, D.C. The late-night confrontation becomes heated. Iraq War veteran Scott Olsen is shot in the head with a police-fired projectile causing severe trauma. He becomes an earlier symbol of the movement.
Quan allows the evicted Occupy Oakland encampment to return. All sides of the conflict now become critics of Quan's handling of the issue. Among neighboring cities and law enforcement officials, a conversation begins on whether providing mutual aid to Oakland is worthwhile.
Even before the fallout from Occupy Oakland there are plans to recall Quan. The petition only gains steam and attracts other bids to oust her from City Hall.
One of the most amazing months in recent East Bay political history ends with a shocker: Assemblywoman Mary Hayashi is arrested at a Neiman Marcus in San Francisco for allegedly shoplifting over $2,450 in clothing. She is charged with felony grand theft and pleads not guilty.
NOVEMBER
Occupy Oakland's response to the Oct. 25 melee is to shut down the Port of Oakland . Although, the police and mainstream media claim a few thousand protesters marched on the Port, video from above show streams of people flowing over a causeway. Some estimates number it between 15,000-20,000.
San Leandro's awful racial past catches up with it as a fired officer returns to reveal an infamous string of sexual harassment suits against him in 2008 was a conspiracy by the department's upper echelon to disgrace him and lead to his dismissal. He is exonerated and walks away with a settlement of $315,000. Oddly, the perpetrators are also rewarded.
The attorney for Mary Hayashi is able to cajole a San Francisco Superior Court judge to allow her to be excused for a preliminary hearing set for December. That hearing is postponed to January as the judge again excuses her from attending.
Oakland Police swoop in on the second Occupy Oakland encampment, arrest 33 and take down 150 tents. Mayor Quan says the move was made for public safety concerns after a man is killed near Frank Ogawa Plaza.
Ro Khanna, a possible House candidate for Stark's seat in 2014, makes serious waves after two highly-received fundraisers attended by Rep. Nancy Pelosi and Gov. Jerry Brown.
Another huge Occupy gathering coalesces; this time at U.C. Berkeley. Public outrage ensues after video shows U.C. police officers brutally jabbing students with clubs.
DECEMBER
The Eden Township Healthcare District says their $3 million loan to St. Rose Hospital is delinquent. St. Rose's CEO makes arrangements to repay the loan on a weekly basis until March, but the ordeal puts in question the Hayward facility's financial stability.
Alameda County's administrator says the local economy is somewhat improving, but warns to expect another budget year featuring huge shortfalls.
Occupy Oakland again shuts down the Port of Oakland in a smaller demonstration than the first and the longshoremen's union proves uncooperative with the aims of the shut down by protesters.
Sen. Ellen Corbett says she is exploring a run for Congress in 2012, instead of 2014. It could be "all-in" if Corbett enters the race to challenge Pete Stark next year.
State Supreme Court rules in favor Gov. Brown's plan to end redevelopment agencies. Although, most East Bay cities made alternative plans to secure funding for current projects, the future is bleak going forward.
Fremont Mayor Bob Wasserman passes away at 77. Well-known Oakland city government gadfly Sanjiv Handa also dies at 55.